Maintenance
Immediately after construction there is an initial working-in period during which the final playing surface is created. Initially the court surface may be left rather sandy, but full penetration of the sand infill into the carpet pile and its subsequent stabilisation into a uniform playing surface occurs naturally, especially as a result of rainfall and initial play. This process usually takes two to three months.
During construction every effort is made to ensure even distribution of sand over the whole court. Experience with Astroturf Grass Maintenance, however, shows that increasing the frequency of brushing in the early weeks of use is beneficial in creating the final playing surface. If areas are found which are short of sand it should be possible to brush the sand into them from adjacent areas of ample or surplus sand, provided this is done within the first few weeks.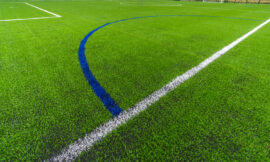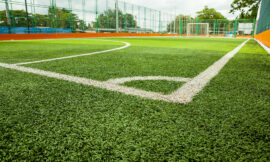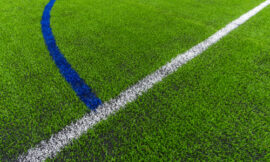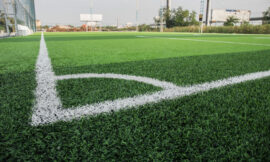 An artificial grass court will normally be supplied with permanently in-laid playing lines. However, if additional lines are required for special events, these can be painted onto the surface using water-based paints. Chalk lines can be applied but these tend to leave a lasting powder spread in the area of the line. Permanent lines require no special attention.
To keep your Synthetic Grass surface in pristine condition there should be regular Astroturf Grass Maintenance. Midland Sports Surfaces recommend that 9 -12 months following installation, a maintenance program should begin. This is to de-compact the infill and remove any debris and contamination. This process helps keep the surface in pristine condition and helps with drainage. The amount of maintenance necessary depends on the amount of use and the locality of possible debris such as trees, hedges nearby.
Recommended Maintenance at least twice a year for our deep clean service
Brushing and Decompaction of infill
Removal of contaminants
Spray to prevent Moss & Algae
Check Infill levels
Check/Repair seams and any damaged grass
If you follow a regular Astroturf Grass Maintenance programme:
You will:
Extend the life of the surface
Maintain quality of play
You will avoid:
Slippery Surfaces
Increase wear
Poor Drainage
Moss Algae build up